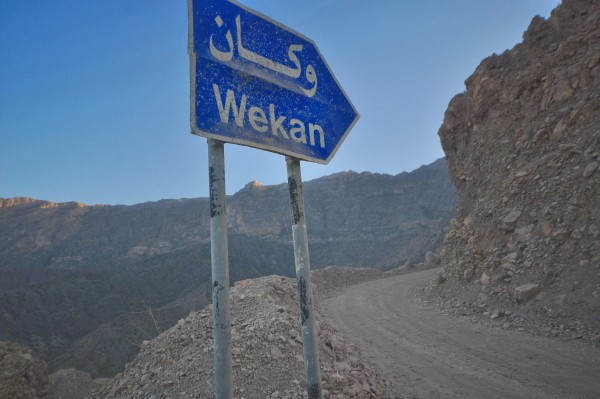 Wakan Village – Explore the Hidden Gem of Oman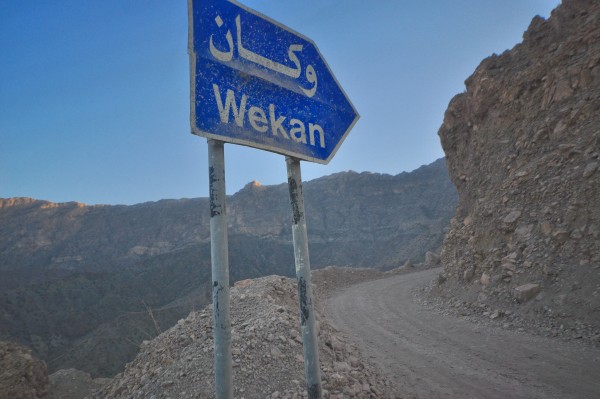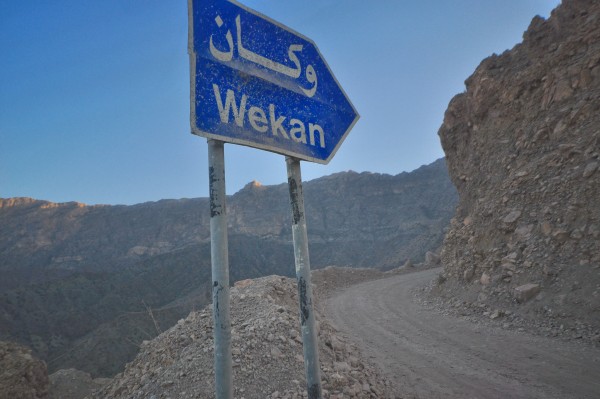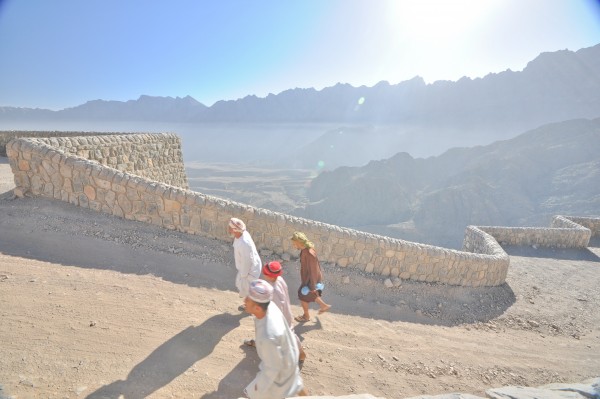 Wakan Village may not be high on most tourists' list of places to see in Oman, but it is a fascinating village to explore with terraced gardens and stunning hiking trails.
At an altitude of 2,000 meters in Wilayt Nakhal, Wakan Village is considered to be one of the most enchanting places in Oman. In many ways, it remains the untamed natural wonder, with its spectacular mountain ranges, and fresh produce. Today, local inhabitants rely largely on farming and agricultural terraces for their livelihood. The wonderfully terraced gardens in Wakan are home to fruit trees, grapes, apricots, pomegranates, and green vegetables.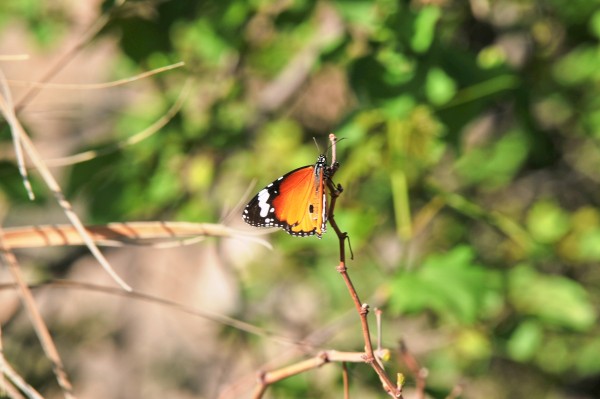 Upon arriving at Wakan Village, the first thing you see is a viewing platform. This platform offers a 360 degree view of Wadi Mistal and the surrounding mountains. There, you will notice that this remote village is next to the mountains, and that this is where the water and natural resources are located for the livelihood of the villagers
The best way to explore Wakan Village is by foot. There are several walking tracks in the village, starting from the observation platform. Among them, the trail across the village is considered to be the easiest and most popular. Across several beautifully terraced gardens and along a falaj stream, this stunning footpath takes you up into the watch tower, where you can enjoy the panoramic view of the mountain range and the picturesque Wakan Village. A walk along the path will also allow you to experience verdant shrubs, crumbling terraces, fruit trees, and vineyards, where birds sing and butterflies flutter among the apricot flowers.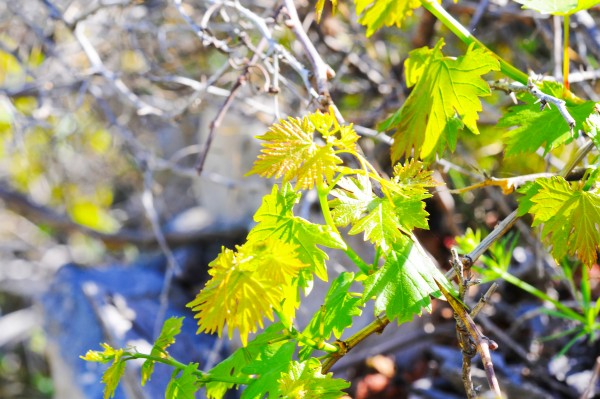 Further away, Eastern Al Jabal Al Akhdar in Al Dakhilivah is a 4-9 hour roundtrip hike from Wakan. This scenic hike involves a roundtrip around the wonderful terraced gardens in Wakan, a walk up to the Saiq Plateau rim where you will have a stunning view of the Gubrah Bowl, a descending to Hadesh through rock balconies, and further down to Wakan via Al Qurah. For adventure and outdoor enthusiasts, this trail is a must.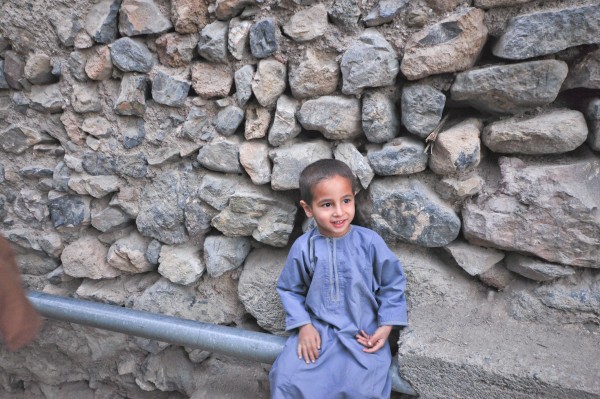 Aside from a walk to Eastern Al Jabal Al Akhdar, there are also two other delightful footpaths that lead you to the Central Al Jabal Al Akhdar through the terraced gardens with the sweeping vista of Wadi Muaydin in the distance.
On the other hand, unlike Muscat, this tiny Village may not be able to provide you with luxury hotels and guesthouses, but it still has a lot to offer. From its natural resources, and stunning walking paths, to its hospitable communities, and the sustainable ecosystems, it is a fascinating place to respite. It also has many great mountains and postcard-quality landscapes.
Finally, one should reach Wakan via one of the scenic climbs from Muscat, particularly on a sunny day. Leave in the early morning for an incredible drive up to Wakan Village. You will experience a stunning array of geological zones, as you whisk yourself along the coastal highway, travel through Wadi Mistal, numerous mountain ranges, and narrowed limestone gorge, wind around the big boulders, and drive along the gravel and steep roads until you reach the beautiful Wakan Village. In the end, you will realize that it is not just the destination, but the journey to the destination that makes your Wakan Village trip unforgettable.
Consider visiting Wakan Village? Join our Wakan Village one day tour from Muscat on a four wheel vehicle for OMR 164 only. For more information, inquire us:info@sittour.com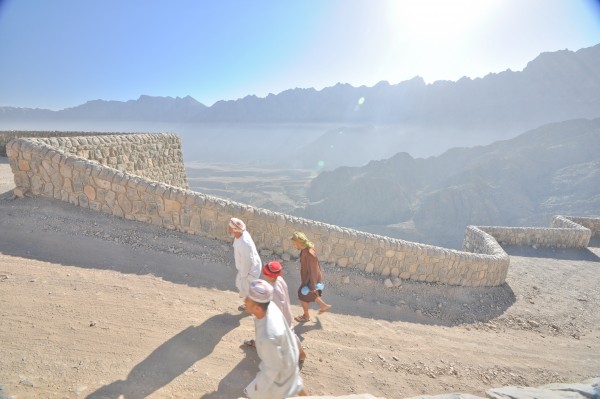 Aside from a walk to Eastern Al Jabal Al Akhdar, there are also two other delightful footpaths that lead you to the Central Al Jabal Al Akhdar through the terraced gardens with the sweeping vista of Wadi Muaydin in the distance.
On the other hand, unlike Muscat, this tiny Village may not be able to provide you with luxury hotels and guesthouses, but it still has a lot to offer. From its natural resources, and stunning walking paths, to its hospitable communities, and the sustainable ecosystems, it is a fascinating place to respite. It also has many great mountains and postcard-quality landscapes.
Finally, one should reach Wakan via one of the scenic climbs from Muscat, particularly on a sunny day. Leave in the early morning for an incredible drive up to Wakan Village. You will experience a stunning array of geological zones, as you whisk yourself along the coastal highway, travel through Wadi Mistal, numerous mountain ranges, and narrowed limestone gorge, wind around the big boulders, and drive along the gravel and steep roads until you reach the beautiful Wakan Village. In the end, you will realize that it is not just the destination, but the journey to the destination that makes your Wakan Village trip unforgettable.
Consider visiting Wakan Village? Join our Wakan Village one day tour from Muscat on a four wheel vehicle for OMR 164 only. For more information, inquire us:info@sittour.com